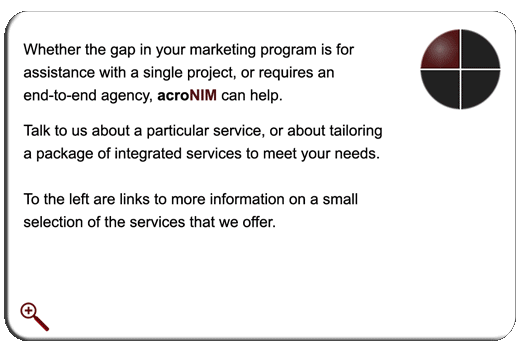 Whether the gap in your marketing program is for assistance with a single project, or requires an end-to-end agency, acroNIM can help.
Talk to us about a particular service, or about tailoring a package of integrated services to meet your needs.
To the left are links to more information on a small selection of the services that we offer.