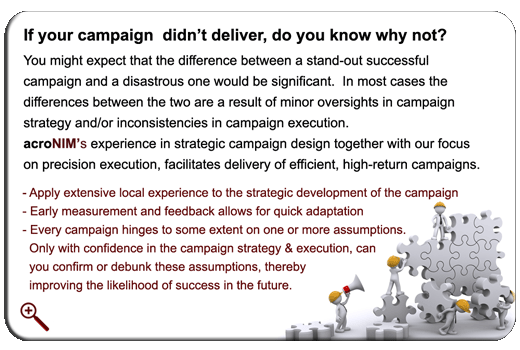 If your campaign didn't deliver, do you know why not?
You might expect that the difference between a stand-out successful campaign and a disastrous one would be significant. In most cases the differences between the two are a result of minor oversights in campaign strategy and/or inconsistencies in campaign execution. acroNIM's experience in strategic campaign design together with our focus on precision execution, facilitates delivery of efficient, high-return campaigns.
- Apply extensive local experience to the strategic development of the campaign
- Early measurement and feedback allows for quick adaptation
- Every campaign hinges to some extent on one or more assumptions. Only with confidence in the campaign strategy & execution, can you confirm or debunk these assumptions, thereby improving the likelihood of success in the future.