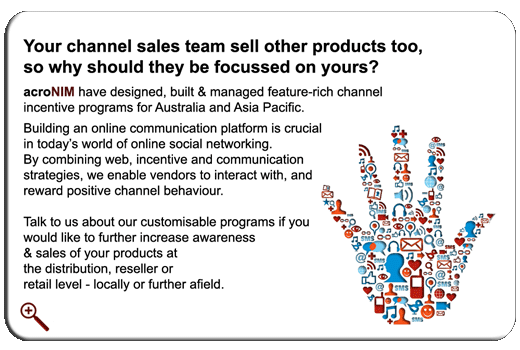 Your channel sales team sell other products too, so why should they be focussed on yours?
acroNIM have designed, built & managed feature-rich channel incentive programs for Australia and Asia Pacific.
Building an online communication platform is crucial in today's world of online social networking. By combining web, incentive and communication strategies, we enable vendors to interact with, and reward positive channel behaviour.
Talk to us about our customisable programs if you would like to further increase awareness & sales of your products at the distribution, reseller or retail level - locally or further afield.